"Classic," "big," "moments" are three words that describe Derek and Sara's Milwaukee, Wisconsin wedding at Villa Filomena July 2, captured.
A multi-talented artist herself, Sara did a lot for her own wedding, from fresh flower bouquets to two vocal performances at the reception.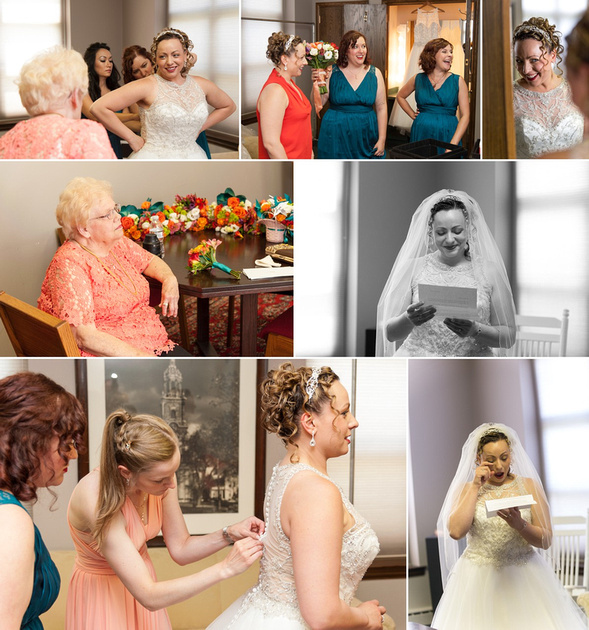 Bride getting ready at Cathedral of St. John Milwaukee
There were a lot of highlights, including some gorgeous locations like the Knickerbocker on the Lake, Villa Filomena and Lake Park, but one of my favorite moments was when Sara, also a singer, closed the dance party with "The Last Dance." Tooooo many moments to possibly include here!
It was easy to see how much Derek and Sara love each other, and they'll have beautiful portraits of that to cherish.
Erin and Tina at Villa Filomena worked hard despite the heat to make sure everything ran well, and it did, from dinner to the live music provided by Noyz Boyz and Girlz, a peppy live band from Milwaukee. Chef Jack Catering provided the delicious meal.
I had so much fun at Derek & Sara's wedding. Thanks so much for having me!
Vendors and professionals:
Venue: Villa Filomena
Entertainment: Noyz Boyz and Gyrlz
Catering/Food: Chef Jack's Catering
Joel Nisleit Self Portrait
Self portrait of studio owner Joel Nisleit. Joel's skills enable him to capture portraits like this in any location, from home to a parking garage.
Joel Nisleit is a classic, romantic Wisconsin wedding photographer with a flair for glam. Contact me today so I can serve the aesthetic and historical significance of your wedding.