James and Jodi are such a natural couple that making a stunning engagement shoot with them June 10 at Lakeside Park, Fond du Lac was relatively easy.
With James' all-black cowboy affect and Jodi's cute black/gray dress, it was a perfect situation for taking advantage of so many of the features Lakeside Park offers, including the fountain, bridge, gazebo and lots of beautiful landscaping. This is really one of the best places in Fond du Lac for beautiful outdoor portraits.
Jodi had this to say about the images: "Joel is amazing! The quality of his work is unique and exceptional. We are so pleased with his work, and he is a blast to work with. He takes time to make sure everything is just right while shooting the images, and the end result is beyond what we were expecting. Thank you Joel!!"
I'm so proud that they loved the images and how much they've been shared. I'm blessed to work with awesome couples, and I look forward to being James and Jodi's Wisconsin Dells wedding photographer this September!
Know someone who'd love photos like this? Contact me right now and I'll be happy to set up a free consultation or answer any questions. All of my wedding collections include an engagement session.
Want to see the Top 5 Outdoor Fond du Lac Wedding Venues?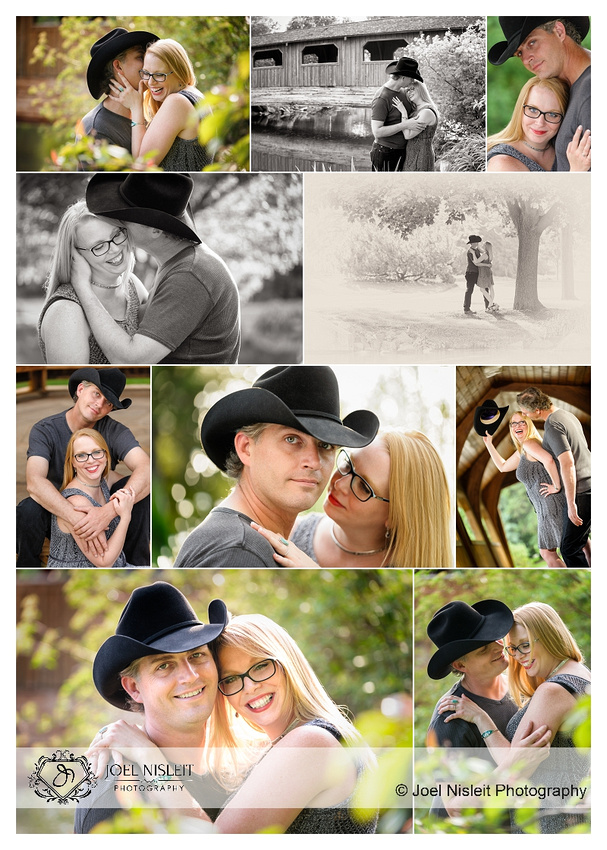 Joel Nisleit is the founder and lead creative photographer at Joel Nisleit Photography, a professional wedding photography business in Horicon, WI. He serves couples who value photographic art and a fun, stylish experience. Contact Joel for beautiful portraits at any venue.